| | |
| --- | --- |
| Client: | Prima Atlanta |
| Dates: | April 2012 – Dec 2013 |
| Skills/Subjects: | CSS, e-commerce, HTML, Javascript, marketing, MySQL, PHP, professional, rest, security, SEO, soap, UI design, usability, Usability testing, UX, web design |
| URL: | http://primaatlanta.com/ |
For operations
Prima is a print, design, and web services company that initially used 3dcart for e-commerce and Presswise for order fulfillment. First, Prima needed to automate many of the tasks between the two, so I:
Identified what could be automated or improved
Created a web service that immediately moves all new orders from their website into the production process, among other automated routines
Collaborated with Presswise VP Eric Wold on a few occasions to optimize some things on both our ends
Improved their site's front and back end security, and pushed 3dcart to finally secure their own databases
Ultimately saved the company money by reducing and optimizing time spent doing these tasks manually
Continue to advise on IT and help out where needed
I also optimized and maintained servers and databases, made some security improvements, and frequently collaborated with everyone involved in daily operations to help make their jobs more manageable.
For customers and CSRs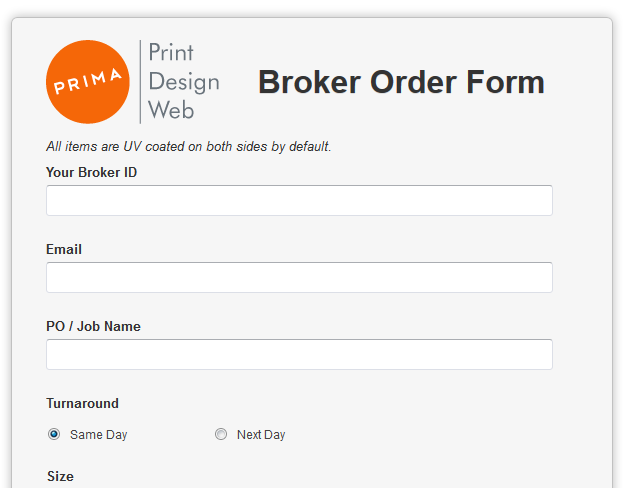 One such collaboration with operations personnel was optimizing high-volume order procedures. One of Prima's biggest time sinks was handling these business-to-business orders, which usually stole time away from customer service reps (CSRs) normal functions. I worked with both Prima and brokers to integrate this workflow into the web service I had already automated. Now, there is both a general portal for any broker to submit high-volume orders, as well as customized ones optimized for more common brokers' own workflow.
At the same time, I was auditing Prima's websites for usability and workflow choke points and errors. To test my findings, I organized and conducted a usability study with representative samples of Prima's customer groups and other employees. The outcome led us to the interaction design and information architecture of their new website (currently pending release), with some improvements immediately tested and implemented.
&n
For designers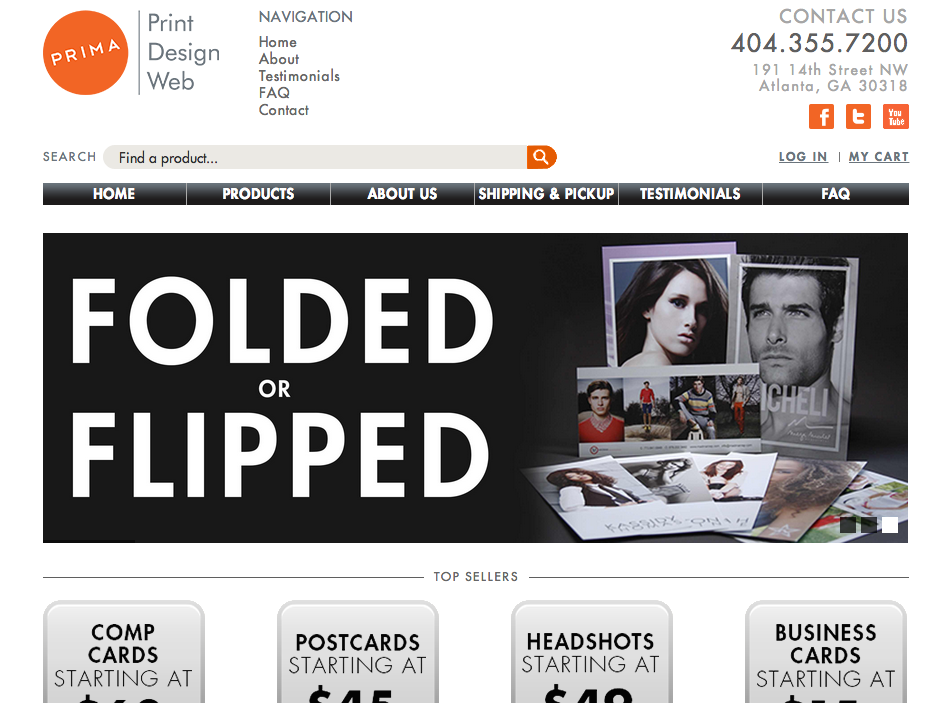 I teamed up with a talented set of designers, including Matthew Robertson, Tanner Gil, and Christopher Boyle. Together, we worked on expanding Prima's business into digital design, including redesigning their website based on my usability review. We worked through a few mockups to collaborate on information architecture and user journeys, resulting in the new web design.
The new site at store.primaatlanta.com is based on Magento, enabling Prima full control over their web presence whereas 3dcart was too limited and outdated. Magento's open-source "community edition" was free to download and had a thriving extension community. This flexibility will allow for further digital improvements I suggested to Prima's processes, including process tracking in-house and order tracking once it ships. Thanks to functional improvements by Stephen Pardue, the site is now live, and performance review will follow.
For marketers
I also worked closely with the marketing team, especially Brian McBrearty, who had formed just before I joined Prima. Their customer insight helped me make better user-centered design choices, such as with the website, and our collaboration improved the quality of marketing emails, or "eblasts."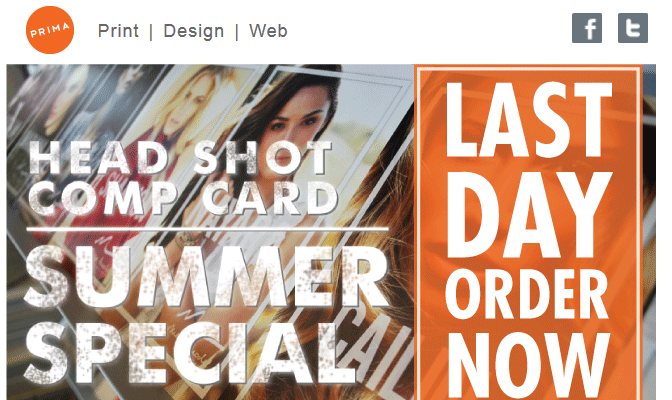 By taking advantage of Mailchimp's capabilities and understanding our users' use of email, we could build more engaging and better-looking email designs. This interest spilled over into improving our SEO, which the marketing team was eager to improve in the competitive Atlanta printing market.